About Peter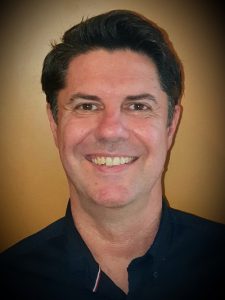 Since 1986, Peter has been involved in many forms of Nutritional Medicine and Functional Food development. This resulted in Peter starting one of Australia's busiest Wellness Clinics – Oxford Naturopathics, Anti-Ageing and Wellness Centre. He currently still consults here today.
Peter has been guiding thousands of people to better health and wellness using Integrative Therapies including:
Musculoskeletal work,
Nutritional Medicine,
Diet & Lifestyle Education,
Bioenergetic Medicine, and
Phytomedicines.
Peter also specialised in Chronic Degenerative Diseases. This includes:
Heart Disease,
Diabetes,
Muscle and bone loss
Inflammatory Disorders, and
Digestive Dysfunction especially related to the microbiome.
For the last 10 years, Peter has been focussed on the effects of Human Ageing and Cellular/DNA Damage. Scientific advancements now allow us to identify and track those damaging effects. After tracking, Peter provides solutions using nutrigenomic compounds to protect and repair your cellular defences and activate your own body's regenerative capabilities.
Passionate about Biochemistry and how food molecules influence all cellular activity, Peter embarked on an extra decade of education to enable him to create effective strategies and health programmes and deliver them in a systemised way. Peter loves getting the root cause of all health issues to ensure effective treatments and lasting cures.
Between 1991 and 2021, Peter has completed over 1000 hours of Continuing Professional Education (CPE). By doing CPE, Peter has ensured competence to practice by:
keeping skills current,
gain practical Clinical experience, and
maintaining Professional Indemnity / Registration.
Credentials/Qualifications
Peter holds formal qualifications from two of Australia's largest and longest running Natural Medicine Institutions as well as the many certifications listed below:
1990: Diploma in Theology and Philosophy
1992: Diploma of Swedish Therapeutic Massage and Reflexology
1995: Diploma of Western Herbal Medicine
1996: Advanced Diploma of Health Science (Naturopathy)
2000: Trained Resonance Bio-regulatory Technique/Bioenergetic Cellular Analysis (Vega)
2000: Certification in Blood Biomarker Testing (Roche Diagnostics)
2003: Certification in Live Blood Analysis (Hemaview Microscopy)
2006: Advanced Medical Certification in Free Radical Therapy (Research Institute for Health Realities USA)
2006: Accreditation – Vitality, Longevity & Health Ageing Programmes/Diagnostics
2020: Certification of Anti-Ageing Medicine (3 year training with Australian Academy of Anti-Ageing Medicine ACAAM/A5M)
2021: Certification in Longevity Medicine (Deep Longevity Limited)
2021: Certification in Clinical Applications of Longevity Medicine (Deep Longevity/Buck Institute of Ageing)
Professional Memberships
Foundational Member of the Life Extension Foundation USA (1988)
Registered Member of the Australian Natural Therapist Association (ANTA 2995)
Accredited Member of the Complementary Medicine Practitioner Associations Council (CMPAC)
Board Registered Member of the Australasian Academy of Anti-Ageing Medicine (A5M)
Registered Member of the American Academy of Anti-Ageing Medicine (A4M)