About Alison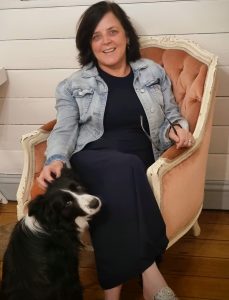 Alison Kahler has been a midwife for 29 years and in that time has worked full –time, part-time, and casually here in Australia and overseas.
Alison enjoys working in all areas of midwifery. While employed at the Wesley Hospital for 10 years, Alison spent time working in Post Natal, Birth Suite, and Special Care Nursey.
Alison's  role here at Oxford Naturopathics is as Clinic administrator and manager, patient management, physical and emotional support, compounding of medicines in the Dispensary, organizing and delivery of patient prescriptions, and ordering/performing biomarker and blood tests.
Alison's work at Oxford Naturopathics often involves working with women trying to conceive naturally or while undergoing IVF treatments. Alison works with all aspects of female health both antenatal and postnatal – providing education, emotional support, and the dispensing of nutritional medicines to optimize both partner's fertility and health.
Qualifications
1988: Diploma of Applied Science (Nursing). Armidale College of Advanced Education.
1992: Certificate of Midwifery.  Royal North Shore Hospital.
Work Experience
2000-Present:  Registered Midwife at Programmed Health Professionals/Code Blue.
2001-Present:  Clinic Manager at Oxford Naturopathics, Anti-Ageing and Longevity Institute
1996-2006: Registered Midwife and Registered Nurse, Wesley Hospital
1995-1996: Registered Midwife and Registered Nurse, Mater Mothers and Mater Children's Hospital.
1994-1995: Registered Nurse (Special Care Nursery), Nightingale Nurses Bureau London UK
1992-1994: Registered Nurse and Obstetrics Nurse (Birth Suite), St Pauls Hospital Vancouver Canada.
1991-1992: Student Midwife, Royal North Shore Hospital Sydney.
1990-1991: Registered Nurse, Kempsey District Hospital.
1989-1990: Registered Nurse, Tamworth Base Hospital.
1988-1989: Registered Nurse, Royal North Shore Hospital Sydney.