Are your Vitamin D Levels Adequate?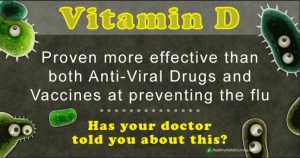 DO you know what your current level of Vitamin D is? If you are taking Vitamin D already – do you know if is lifting your levels to the correct amount?
Vitamin D has been extensively studied and is eesential for Immune Function, Diabetes, Heart health, Bone Density and Inflammation.
Your levels need to be up around 150 to give optimal protection. Often I see my Clients having to take up to 5oooiu to achieve and maintain that level.
Make sure your GP checks your Vitamin D level – don't take NO for an answer! Let me know your levels and let's see what dosage you need – I have 5000iu Capsules or special Nanocell Delivery Sprays.
About the author
Peter Kahler ND has over 25 years experience within the naturopathy and anti-ageing area. Peter currently owns and manages Oxford Naturopathics, Anti-Ageing & Longevity Institute based out of Bullimba, Queensland.